Thai sale of mobile firm to Singapore 'a mistake'
- Jim Pollard, Bangkok
- January 24, 2007
THE sale of Thailand's national satellite and mobile phone company to Singapore was a tragic mistake that had compromised the Thai military because Singapore would abuse their access to the communications infrastructure, a top Australian defence analyst said yesterday. Des Ball, from the Australian National University, said Thailand's new Military Government should shoot down the sale of the national satellite to Singapore and not trust the city-state when it comes to defence communications.
Professor Ball said the sale of the ShinSat satellite to Singaporean state investment firm Temasek Holdings - part of a highly controversial deal negotiated last year by deposed Thai prime minister Thaksin Shinawatra - was a tragedy for the Thai military that could cost them hundreds of millions of dollars.
Professor Ball said Bangkok should launch a new satellite to ensure the Thai military's signals could not be intercepted.
"It's not in Thailand's interests to allow Singapore control of such a critically important communications system, through the satellite and mobile phone company," he said.
The sale had "given Singapore direct access to the Royal Thai Army's satellite communications". He added: "They are going to have to have their own independent system, otherwise they hand their military and very sensitive (data) traffic to Singapore on a plate.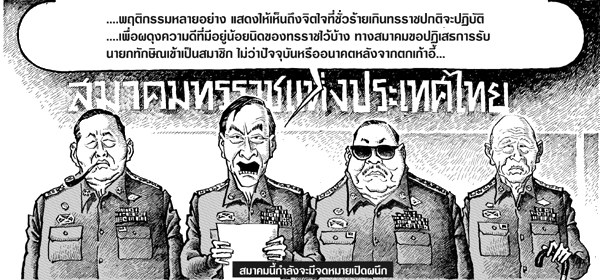 Figure1: Thai Dictator Club Ousting Ex-PM Thaksin
"It's a tragedy they've handed that away with the Shin deal and will now have to redesign their own system. If they could get out of this, there are national security reasons why they should ... Launching a new satellite could cost $US250 million ($316million)."
Professor Ball said Australia went through a similar debate five years ago when Singtel purchased the Optus mobile phone company. He was one of a series of analysts who publicly opposed the takeover.
The federal Government eventually allowed the sale to go through, partly to ensure continued close co-operation with the island state, but Australia had to spend a huge sum on fibre-optic cables between its defence bases to ensure its military communications were secure.
Part of the problem, Professor Ball said, was "Singapore has a track record of taking advantage of information for commercial and political purposes".

Singapore had "listened to and photographed Australian military facilities", which had created diplomatic rifts with Canberra, he said.
"They have a history of abusing their access to training in other facilities abroad. That is not what friends are supposed to do - they abused their friendship," Professor Ball said.
Donald's Opinion

Temesak, as usual, reflected its ingenuiety in this case. Previously, the illegal Thai military government opposed the sale of Shin Corp to Temesak Holdings by claiming that the sale has contradicted protectionist policy and laws and therefore illegal. However, on what grounds do the current Thai military government claim its legitimacy to rule or even recognise it as a government of soverign state, thus it should have the right to impose a rule of law? It was after all set up by a military coup.
The fact that it is now public knowledge the Government of Singapore, through Temesak Holdings, owns the Thai Military Satellite only shows the lack of foresight among key members in the current Thai Military Government. Moreover, this sale was not illegal, which is demonstrated by the willingness of the Thai's court to let it proceed. It is obviously that now Temesak Holdings has gained an upperhand advantage in negotiating with the illegal Thai government.